09/11/2009
Thank you to all the Cultural Events Speakers at the Florence Art and Restoration Fair 2009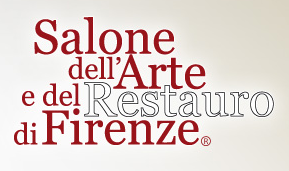 The Secretariat would like to thank all the people who helped make the first edition of the Florence Art and Restoration Fair 2009 a cultural and scientific success.


Acidini Cristina, Agnoletti Stefania, Alderotti Monica, Aldrovandi Alfredo, Alessandrini Giovanna, Amodei Francesco, Anzani Marilena, Arbace Lucia, Astrusa Paola, Attardo Francesca, Bacci Gianna, Baldan Mirella, Baldini Laura, Banfi Massimo, Baratin Laura, Barbetti Ilaria, Barducci Cecilia, Baronti Eugenio, Bartolini Roberto, Basile Eva, Bastiani Silvia, Bazzoffia Giancarlo, Becattini Massimo, Beckinsale Mary Ann, Belluzzo Paolo, Bennardi Domenico, Bertolaso Guido, Bertoncini Sabatini Paolo, Bietti Monica, Biffi Marco, Bignami Filippo, Biondi Lucia, Bisceglia Anna, Bitelli Gabriele, Boccalini Massimo, Boddi Roberto, Bonanno Anthony, Boni Sergio, Bonsanti Giorgio, Borgioli Leonardo, Borra Davide, Boschetti Eleonora, Branca Mirella, Brandaglia Mario, Bresciani Vittorio, Brigadeci Francesco, Brini Annalena, Brogi Antonella, Brunetti Bruno, Buda Roberto, Burresi Mariagiulia, Busch Werner, Buzzanca Giancarlo, Caccamo Carmelo, Cagnini Andrea, Cakalgoz Sema, Camaiti Mara, Cavilli Andrea, Campitoti Andrea, Canetti Caterina, Capanna Francesca, Cappellini Vito, Cappellni Marco, Capponi Gisella, Carbonara Giovanni, Casciani Alberto, Casetti Brach Carla, Casiello Stella, Casnati GaianŔ, Castelli Daniele, Castello Isidoro, Cecchi Roberto, Cei Silvia, Cerami E., Checcucci Giovanni, Chiappini Elisabetta, Cimenti Massimo, Chiodarelli Paolo, Cianfanelli Elisabetta, Ciatti Marco, Ciarli Riccardo, Cocchi Linda, Colaizzi Piero, Colla Camilla, Comello Giulia, Conte Floriana, Conti Susanna, Conticelli Valentina, CopedŔ Maurizio, Cruciani Fabozzi Giuseppe, Curto Guido, Cygielman Mario, DĺAngelo Vincenzo, D'Angelo Carla, D'Angelo Umberto, Daniele Emilia, Daveri Alessia, De Chirico Fabio, De Luca Francesca, De Martino Domenico, De Micheli Giuseppe, De Rosa Rossano, De Zanche Stefania, Dei Luigi, Del Serra Alfio, Del Vescovo Paola, Dezzi Bardeschi Chiara, Di Benedetto Maria, Dionisi Vici Paolo, Dori Andrea, Dori Lucia, Esposito A.M., Facchinetti Fiorella, Failla Maria Beatrice, Falcioni Stefania, Fallace Maurizio, Falletti Franca, Fazio Giuseppina, Felici Alberto, Fiesoli F., Fiorelli Francesca, Fontana Antonia Ida, Fontana Martina, Fontana Raffaella, Fontanelli Rossano, Forcucci Gabriella, Formigli Edilberto, Francini Carlo, FranzŔ Francesco, Franzoni Elisa, Frediani Piero, Frenna Antonio, Frosinini Cecilia, Fusi Ghigo, Galeotti Monica, Gallieri Gian Oberto, Gambarotta Terzi Franca, Garzonio Carlo Alberto, Gavazzi Giuseppe, Gennai F., Giachetti Renzo, Giachi G., Giannessi Barbara, Giannini Marina, Giannini Cristina, Giorgi Rotorico, Giorgi Luca, Giovagnoli Annamaria, Giusti Giovanna, Giusti Annamaria, Gnoni Mavarelli Cristina, Golin Gian Antonio, Golini Donatella, Gozen Ultay Emine, Gozzi Silvia, Griffo Alessandra, Grilli Raffaella, Gronchi Nicola, Gurrieri Francesco, Holyoke Julie, Iacopini Fabrizio, Illuminati Giuseppina, Innocenti Clarice, Kabongo Pierre, Korpal Grazina, Kus Jakub Artur, Laborde Anna, Lamesta Antonio, Lanterna Giancarlo, Lapi Isabella, Lapucci Roberta, Lari Rossella, Lavalle Denis, Lavorini Barbara, Lazzarini Lorenzo, Lazzeretti Luciana, Linari Mauro, Lo Schiavo Fulvia, Lolli Ghetti Mario, Lombardi Arnaldo, Lucchini Anna, Machetti P., Macrý Claudio, Magri Gianfranco, Mancini F., Manetti Niccol˛, Mantella Giuseppe, Marchetti Luciano, Marchi Marco, Marcone Anna, Marino Alessandra, Maris Gianfranco, Marosi Nora, Marras Luciano, Ma scalchi Marta, Masdea Maria Cristina, Masi Patrizia, Masiello Emanuele, Mastrodicasa Claudio, Materassi Natalia, Matteini Mauro, Mazzanti Paola, Mazzeo Rocco, Mazzoni Maria Donata, Medri Maria Litta, Mela Gianfranco, Mele Massimo, Menghetti Giuliana, Merlino Roberta, Miccio M., Michelucci Maurizio, Micozzi M., Mieli Anna, Milani Costanza, Mimmo Maria, Miniati Maria, Miracola Patrizia, Molin Pradel Carla, Montagna Giuseppe, Montalbano Letizia, Montanari Mariasanta, Morichetti Milko, Morigi Maria Pia, Morot-Sir Patrice, Munaf˛ Paola Franca, Munna Antonella, Murphy Daniela, Nannetti Gabriele, Nesi Alessandro, Niccolai Andrea, Nieri Pierluigi, Nistri M., Opalka Anna, Orata Luigi, Ordo˝ez Cristina, Ordo˝ez Leticia, Ozino Caligaris Emanuela, Pacciolla Claudia, Pagni Marco, Pagni Mario, Pampaloni Emilio, Pandolfi Andrea, Pandolfi Pandolfo, Panicucci Naida, Paolini Claudio, Paolucci Antonio, Pardini Carla, Pascuzzi Santino, Pecchioli Eleonora, Pelagotti Anna, Perrone Da Zara Costanza, Pescatori Lia, Pesciullesi Alberto, Pettini Vincenzo, Piccolo Michela, Picollo Marcello, Pieri-Nerli Paolo, Pinelli Antonio, Pinna Daniele, Pizzi Franco, Pla Albert, Giovanna Poggi, Poli Floriano, Porcinai Simone, Prandi Elena, Proto Pisani Rosanna Caterina, Quasebart Astrid, Rabbolini Alfiero, Ragni Maddalena, Rao Fortunato, Rattazzi Andrea, Reggiani Anna Maria, Remotti E., Rendini Paola, Rispoli Elvira, Risotto Lidia, Riverso Raffaele, Rocchi Luca, Rosalia Luigi, Rosselli Del Turco Niccol˛, Rossi Adriano, Rossi Pinelli Orietta, Ruffini Elisabetta, Russo Valentina, Sacerdoti Giorgio, Salimbeni Renzo, Salvi Paola, Sandrolini Franco, Santacesaria Andrea, Santi Bruno, Santoni Mauro, Sarri R., Scala Luciano, Scarf˛ Cesare, Scarrocchia Sandro, Scivolone Giovanna, Scopino Roberto, Scudieri Magnolia, Sculli Orlando, Secco Suardo Lanfranco, Segala Pietro, Sfarmeli Maria, Sgamellotti Antonio, Siano Salvatore. Sigimiro Alessandro, Silvestri Palma, Simari Maria Matilde, Sorella Franca, Spannocchi Pier Giuseppe, Speca Lucio, Speranza Laura, Spoldi Elena, Suarez Antonio, Susan Giovanna, Tabasso Marisa, Tamassia Marilena, Tampone Gennaro, Tanchis Duilio Marco, Teodori Brunella, Tesi Valerio, Tiano Piero, Tomasello Aurora, Tonietti Ugo, Torricini Laura, Trento Dario, Troýa Pasquale, Tronchin Lamberto, Ubertini Francesco, Ungaro Pierfrancesco, Uzielli Luca, Vaccari Maria Grazia, Vaccaro Vincenzo, Valenti Cristina, Valentini Daniela, Valentino Giuseppe, Valentino Mina, Vandini Mariangela, Vecchio Pietro, Veloci Stefano, Verdianelli Silvia, Verdiani Giorgio, Veronesi Mario, Veronesi Pesciolini Lisa, Vervat Muriel, Vigliano Giuseppina, Wick Veronica, Zaccagnini Laura, Zaccheddu Maria Pia, Zanardi Bruno, Zanchini Enzo, Zanoni Maria, Zazzera Damiano, Zeuli Fulvia.