15/02/2010
Patronage of the Romualdo del Bianco Foundation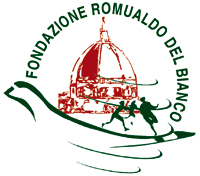 The Secretariat is delighted to have received the patronage for the second edition of the Florence Art and Restoration Fair of the prestigious international Fondazione Romualdo del Bianco.
The president of the Foundation Dr. Paolo Del Bianco also accepted our invitation to join the Scientific Committee.

We would like to thank the President and the Foundaton for their kind support.