08/03/2010
Collaboration with Friends of Florence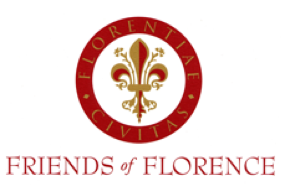 On the 8th March 2010 Friends of Florence confirmed its collaboration with the Salone dell'Arte e del Restauro di Firenze.


Friends of Florence is a non-profit organization supported by individuals from around the world who are dedicated to preserving and enhancing the cultural and historical integrity of the arts located in the city and region of Florence, Italy, and to increasing public understanding and appreciation through educational programs and events.

Friends of Florence provides financial support directly to the city's restoration laboratories to refurbish, safeguard, and make available to the public a broad range of art from paintings and sculptures to architectural elements and collections of smaller objects. A committee of internationally respected art experts and historians serve as resources in the careful selection of projects that will benefět from Friends of Florence's efforts.

The aims of our collaboration include raising the profile of the Salone dell'Arte e del Restauro di Firenze in the United States and all over the world, publicising the activities of Friends of Florence and showcasing their completed and ongoing projects and restorations.