13/10/2010
The Ministry of Cultural Heritage at the Fair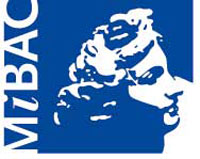 In an official letter dated the 13th October, the Ministry of Cultura Heritage confirmed its presence at the Florence Art and Restoration Fair.


President Cav. Sottani and Director Elena Amodei would like to thank the Ministry and the General Director for the Promotion of Cultural Heritage Mario Resca and Dott. Mario Andrea Ettorre.