18/06/2013
Patronage of FEDERCULTURE - Federation of Public Service Culture Sports Leisure Tourism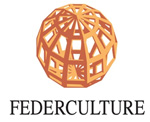 By a communication dated June 17, 2013, FEDERCULTURE - Federation of Public Service Culture Sports Leisure Tourism has granted its patronage to the fourth edition of the Florence Art and Restoration Fair.
The President Franco Sottani , Elena Amodei and all the Organizing Secretary of the Fair would like to thank the President of FEDERCULTURE Roberto Grossi, the entire Board of Directors and the Director of Institutional Relations and Development Office Claudio Bocci .

The Federation was founded in June 1997 with 13 founding members. Today is the association that represents the most important cultural organizations in the country, many of them true excellence at European level , together with the Regions , Provinces, Municipalities, and all public and private entities engaged in the management of services related to culture, tourism and leisure. Through its network of members and institutional partners with whom converses , Federculture affirms and supports the role of business in asset management and cultural activities as a factor of progress in the sector. The Federation is active in the promotion of culture and its use and accessibility to all citizens, as a sign of national identity and resource for the social and economic development of the territories. Federculture supports the heritage and cultural activities to help local development; gives impetus to campaigns and legislative action in favor of the sector; encourages research activities; develops and promotes innovative management models that promote quality, productivity and the organization of cultural services, in a logic of cooperation between public and private.