Thursday, November 8, 2012 hours 10:30
A Study Day on the Conservation of the Historic Gardens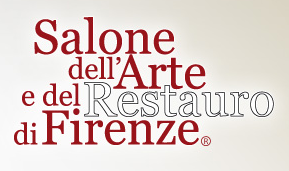 ICOMOS Consiglio Italiano dei Monumenti e dei Siti, UniversitÓ degli Studi di Firenze (Corso di Laurea Magistrale in Architettura del Paesaggio, FacoltÓ di Architettura) and UNISCAPE
Thursday, November 8, from 10:30 a.m. to 6:30 p.m.- Sala Secco Suardo
Cavaniglia Pavilion, Fortezza da Basso, Florence
It's been 30 years since the drafting of the Charter of the Conservation of Historic Gardens, known as the Florence Charter - which is coupled to the equally important Italian map - which marked in 1981 the point of convergence between theories and practical methodologies of the interventions of conservation. It is now open a debate that still has many questions and requires more in-depth comparisons that move from the same interpretation of the meaning of a garden complex area which is a place where culture, art and nature find a particular balance that can also be compared to the formal representation of the organization of the society in different historical periods.
The experience gained in this field all over the world (think at China, for example), while upholding the principles of the Charter, deserves a renewed interest and a more current study because of its vastness, think at the Italian situation, for example Tuscany and, in particular, Florence.

The Study Day is promoted by the Degree Course in Architecture of Landscape of the Universite of Florence, ICOMOS Consiglio Italiano dei Monumenti and UNISCAPE.

Coordinator: Mariella Zoppi

Authorities: Antonia Pasqua Recchia, Cristina Acidini, Alessandra Marino, Maurizio Di Stefano.

Speakers: Luigi Zangheri, Marco Dezzi Bardeschi, Massimo De Vico Fallani, Mariachiara Pozzana, Giorgio Galletti, Vincenzo Cazzato, Giovanna Alberta Campitelli, Alessandro Cecchi, Gianni Venturi, Mauro Linari, Valerio Tesi, Gabriele Nannetti, Alessandra Trigilia, Grazia Tucci, Lidia Fiorini, Alessandro Conti, Franco Bocchieri, Giuseppina Carla Romby, Flavia Tiberi, Stefano Bertocci, Sara Bua, Francesca Picchio, Giulio G. Rizzo, Paolo Volorio.

Logo and Abstract: :Anna Maria Ciarallo, Carla Benocci, Ilaria Burzi, Elisa Trani, Tessa Matteini, Maria Beatrice Andreucci.