Following the great success of the first edition in 2009, we are pleased to announce that the second Florence Art and Restoration Fair will take place from the 11th to the 13th November 2010 at the Stazione Leopolda. This year the international vocation of the Fair is growing and, once again, the event promises to maintain an extremely high cultural and scientific level which reflects current research and trends in the world of cultural heritage. This year, the fair will be the first event of the Biennale dei Beni Culturali e Paesaggistici di Firenze, 10 days of exhibitions and conferences on the protection and promotion of international cultural and environmental heritage.

At the 2009 edition of the Fair we achieved the following results: 141 exhibitors, 3 thematic exhibitions, 120 cultural events organised by the exhibitors and 17,800 visitors.

In 2010 the publicity campaign will be redoubled to raise the profile of the event, involving both existing networks and the Corriere del Salone, a free tabloid format newspaper distributed in 20,000 copies during the Fair. After being very well received in 2009, the Fair will once again have laboratories for practical demonstrations of products and techniques, with the new addition of a teaching and learning space for children and young people to inform the next generation about the problems we face in the conservation and restoration of our cultural heritage.

The Fair also aims to open its doors to the public and involve high profile international partners; this has led to an important twinning agreement with FIRPA - Cultural Heritage and Restoration Fair in Granada, Spain, which will allow our Florentine Fair to have a significant presence at the Spanish event in 2011 in a specially dedicated area. Following the same strategy, we are in the process of establishing more partnerships so Florence can be present on an international stage.
---
Coming to exhibit at the Fair means joining a world stage of conservation and restoration in a unique city, working together to promote and safeguard our cultural heritage.
In order to involve all areas of cultural heritage the Secretariat of the Fair has devised highly competitive rates compared to other Fairs in Italy and abroad, embracing a marketing strategy which balances costs and real, working opportunites.
If you're interested in taking part get in touch! Inscriptions are now open for 2010!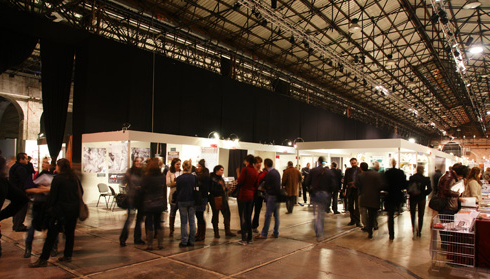 ---
Latest News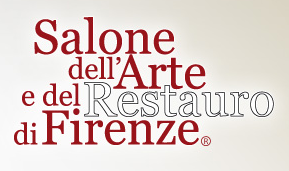 Thursday, January 27, 2011
...continue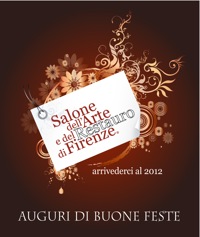 Thursday, December 23, 2010
...continue

Thursday, December 9, 2010
...continue

Thursday, December 2, 2010
An Exhibition on the excellence of the Florentine Masters
The Florence Art and Restoration Fair suggests the event promoted by the Confartigianato

ART CRAFTSMANSHIP

AN EXHIBITION ON THE EXCELLENCE OF THE FLORENTINE MASTERS

The Exhibition on the excellence of the Florentine Masters will be held from the 4 to the 17 December 2010, in Florence, at the gallery "Antichità – Via dei Fossi". The Exhibition entitled "Contiguità creative", has the main goal to explore the relationship between art and excellence craftsmanship (Via dei Fossi n° 55 r, free entrance).

...continue

Thursday, December 2, 2010
Scientific Meeting: FROM THE EXECUTIVE PROJECT TO THE FINAL TESTING promoted by the magazine Arkos Scienza e Restauro
The magazine Arkos Scienza e Restauro invite you on the 6 December 2010 in the Library of the Uffizi in Florence, at the Scientific Meeting: FROM THE EXECUTIVE PROJECT TO THE FINAL TESTING ...continue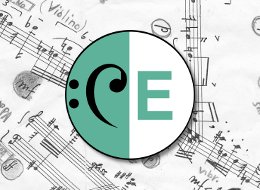 Thursday, November 18, 2010
The eighth edition of the CONTEMPOARTEFESTIVAL
The Florence Art and Restoration Fair suggests the eighth Edition of the CONTEMPOARTEFESTIVAL which will take place in Florence and in Prato from the 19 November to the 20 December 2010.
Florence and Prato, for almost one month will be linked by a same stage entirely devoted to contemporary culture and music.

...continue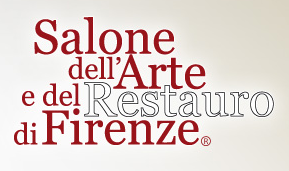 Monday, November 15, 2010
A great thanks to the Speakers of the Florence Art and Restoration Fair 2010
The President, the Direction and the Secretariat the wish to thank all the 430 skeakers who strongly contributed to the success of the 118 events organised during the Florence Art and Restoration Fair 2010.
...continue

Tuesday, November 9, 2010
...continue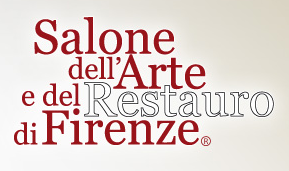 Wednesday, November 3, 2010
Medal from the President of the Republic recognising the merit of the Salone dell'Arte e del Restauro di Firenze
On the 28th October 2010, in a letter addressed to the Fair's President Cav. Franco Sottani,
...continue

Friday, September 17, 2010
ICE International Delegation: Mexico and Russia at the Florence Art and Restoration Fair
The Istituto del Commercio Estero (ICE), in collaboration with the Secretariat of the Fair, has confirmed the presence of an International Delegation at the Fair from the 11th to the 13th November. ...continue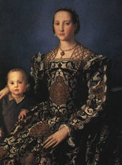 Friday, July 30, 2010
For all the visitors of the Fair: Reduced ticket for the exhibition: 'Bronzino. Artist and Poet at the Court of the Medici'
Ticket-holders for the Salone dell'Arte e del Restauro di Firenze 2010 can have reduced entry tickets to the exhibition 'Bronzino. Artist and Poet at the Court of the Medici' at Palazzo Strozzi. ...continue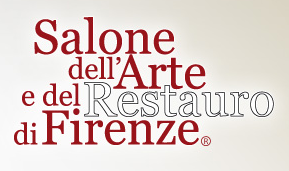 Monday, May 24, 2010
The Fair will be the opening event of the Biennale Internazionale dei Beni Culturali e Paesaggistici di Firenze.
Confindustria Firenze has launched the Florence International Biennial of Cultural and Environmental Heritage to bring together all the foremost institutions working in the heritage sector, based on a development plan conceived by Studio Ambrosetti in Milan. ...continue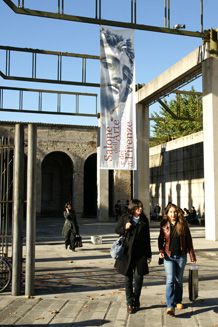 Contatti
Ente Organizzatore
e Segreteria Organizzativa del Salone
Associazione No Profit ISTUR CHT
(Culture Heritage Tourism)

Via Maggio 13
50125 Firenze

Tel. (+39) 055 217940
Fax (+39) 055 2676771
info@salonerestaurofirenze.org


Area Download
Comunicato Stampa
del 28/07/2010
Salone dell'Arte
e del Restauro di Firenze
Relazione Finale
Prima Edizione del
Salone dell'Arte
e del Restauro di Firenze
Catalogo 2010
Salone dell'Arte
e del Restauro di Firenze
Programma Eventi


Edizione 2010

Il Corriere del Salone


Edizione 2010

Il Corriere del Salone


Edizione 2009

Programma di Sponsorizzazione


Edizione 2010

Catalogo 2009
Salone dell'Arte
e del Restauro di Firenze
Itinerari Fiorentini


Galleria dell'Artigianato